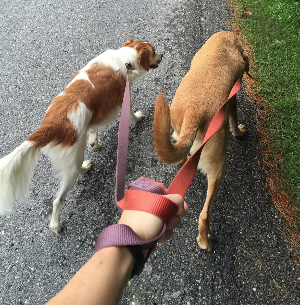 $25 PER walk | EACH ADDITIONAL DOG: $3
A full 30-minute walk. Typically, the entire visit takes 45 minutes.
Feeding if necessary.
Fresh water always available.
Rain or shine! (Unless otherwise specified)
So that you never have to worry about your pet,
we fill out a daily log and leave it in your home,
letting you know what we did during each visit.